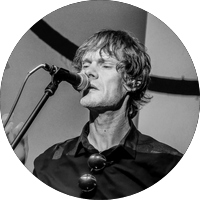 Filip Prahl (vocals, guitars) - "When you discover your parents' cassette tape with The Beatles and you cannot get away from it, it can lead to your own guitar. And then to an electric guitar. Meanwhile, you are looking for and listening to a lot of British music, and suddenly you find yourself playing your own song. It definitely makes sense to start a band."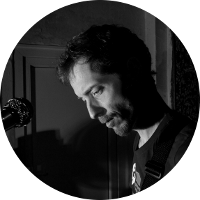 Honza Novotný (bass, vocals) - "When you know how a lot of things are difficult to express by words. How stronger the feelings are than the reality of the outside world. Exactly defined terms and any structure melt. The songs disappear and there is just the music itself. It's hard, but it's somewhere there. The reason for the existence of the band."
Martin "Máťa" Valter (drums) - "When you love your drums, you can play them from the 'bottom'. You can play as no one else. You can not learn it at school, you have to feel it. Music is about feeling and expressing yourself. And when it suddenly comes and it's exactly what you're looking for, the band finally gives you a sense of freedom and space to express yourself internally."
Holborn Stereo is a mix of all this. It is not a band where there are members just because their instruments are needed. The British sounding and only English sung songs are created by them all.
Basic Data
Location: From Prague to Ústí nad Labem, Czech Republic
Number of members: 3
Genre: indie rock (UK) / alternative rock (US)
Gigs played: 25
Influences: The Beatles, Britpop (Oasis, Blur, Pulp), Pink Floyd and a long list of other great music
Achievements
Tha band has played numerous gigs in the Czech Republic, but also in Berlin, Germany.
In December 2019, their video "21st Century" was selected the 3rd best in Festklip 2019 by the jury of proffesionals.
Holborn Stereo was also nominated for Music Talent Awards (MTA) 2019 in "Image and Expression of the Year 2019" category. MTA is a part of Skutečná liga contest.